Posters
One of the ways to advertise your prom is to make up posters announcing the event. You can get the Art Department to help out with some painted posters and have some of the art students try out their talents.
Your Photographer should provide some type of poster advertising the packages that will be offered at the prom. Some studios provide you with laser imprinted signs that advertise the prom as well as the photo packages. These posters are coordinated in style, color, and font properties with your Memory Books, tickets, and imprinted napkins, and they help set the style of your great prom.
In addition to posters, you should have your committee members "talk up" the prom, augment this with announcements of prom meetings, rallies, and ticket sales. Get everyone involved.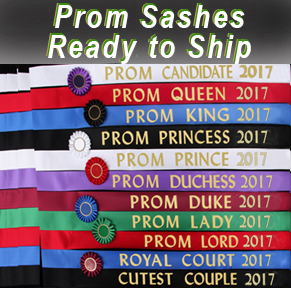 Copyright © 2016 by proms.net. All rights reserved.
Revised 8 March 2016 :21:46 -0500 .


Phone: 716-823-9123
FAX: 716-824-5186