Flowers
Everyone loves flowers on special occasions. Your date will be thrilled when you bring him/her the final touch for her/his prom outfit.
Florists offer services which will make your selection a pleasant experience.
A floristís artistic specialties range from simple bouquets and corsages to a single rose. Or choose flowers and decorations which coordinate with your prom theme.
Visit your local florist for creative ideas for your prom and personal assistance.
Guys
It is customary for the boy to buy a corsage for his date. It can be a pin-on type, or one she can wear around her wrist. Some even buy a small bouquet that a girl can carry in her hand or a display of roses to rest in her arm.
It is a good idea to know what color dress your date is wearing so that the flowers that you choose do not clash. Additionally, it would be good to know what her favorite flower(s) are.
Some couples like to go together and choose the flowers.
Girls
Customarily girls buy a boutonniere for their dates. Usually it is a pin-on carnation or rose with baby's breath to be worn traditionally on the right lapel. You may want to order this at the same time your date orders your corsage. Some florists will offer a package deal if you order the two items together.
Wearing Flowers
Flowers are always worn in the same direction that they grow, so they will be pointed upward rather than down. Corsages and boutonnieres are worn on the same side as the heart.
What do they mean?
Here's a list of a few flowers and their common meanings:
carnation - constancy, joy
chrysanthemum - optimism, hope, happiness
daisy - purity, loyalty, innocence
fern - secret bond of love
freesia - trust
gladiola - remembrance
iris - faith, wisdom, promise
larkspur - appreciation
lily - devotion
orchid - love, beauty
red rose - true love, desire
white rose - true love, purity
yellow rose - friendship
pink rose - sweetness
tulip - love at first sight
snapdragon - virtue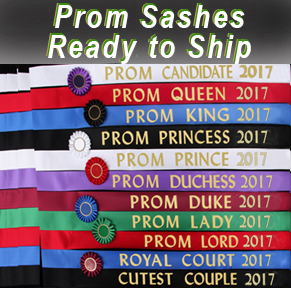 Copyright © 2016 by proms.net. All rights reserved.
Revised: 08 Mar 2016 19:13:07 -0500 .


Phone: 716-823-9123
FAX: 716-824-5186