Facility
The choice of the facility to host the prom is one of the primary decisions that your committee will have to make. The type of facility will impact the style, preparations, and budget of your prom. Some facilities include:
The School Gym
Many schools have their Junior Class Prom in the school gym so that the Junior Prom and the Senior Prom are not the same type of activity. They also call the event the Junior Semi-Formal or the Junior Ball. By using the school facilities for this event you can save quite a bit in your budget, and, with a little imagination and some work, turn the gym into a festive facility.
A Banquet Hall/Restaurant
There are numerous Banquet Hall/Restaurants that completely cater your event. These facilities have complete dinner and beverage packages that are tailored to proms. Most of these places will let you do some decorating of your own to add to the decor of the place. Check out a few different places that have packages within your price range. Arrange that some committee members visit the facility when they have a party that will be the same size as your party to see how the staff handles the crowd. Note how long it takes to serve the dinner and clear for the dancing to begin. If a facility takes two hours to serve dinner and you have a four hour prom, you will be spending half of your prom eating dinner. These facilities cater to weddings and many times limit prom bookings to Friday evening only.
Banquet Halls
There are other possibilities for prom facilities. Alternative banquet facilities which would be happy to cater your prom include: the state armories, veteranís halls (VFW, American legion, AMVETS, DAV), fraternal organization halls (K of C, Moose, Elks, Knights of St. John, Masonic Lodges), the convention centers, groves, college dinning halls (private colleges and, perhaps, State Colleges or Community College halls), public and private buildings and facilities (Music Hall, Servicemanís Park, Armory). Many of these facilities have their own caterer; others require that you provide your own. Many of these halls will allow you to do your own decorating and will even make the hall available to your committee.
Some schools, to get the halls they want, have rescheduled their proms for Thursday or Sunday evenings. The Sunday of the Memorial Day weekend is always a popular alternative.
The best suggestions are to start early, shop around, be open to input from your entire committee, and ,perhaps, visit the hall during some event to see how the facility manager sets it up and handles the crowd.
Avoid Disappointment
To avoid disappointment, make sure the banquet facility knows what area you want to use for your photographs. Confirm this on your contract at the time you book the facility. Contact your photographer to make sure that there is enough room in the area, and that the area is suitable for photographs.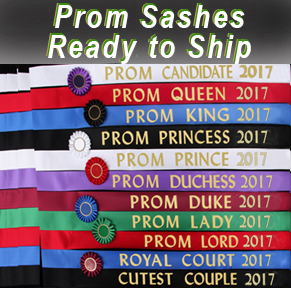 Copyright © 2016 by proms.net. All rights reserved.
Revised: 8 March 20162 08:19:43 -0500


Phone: 716-823-9123
FAX: 716-824-5186