Post Prom Events
Many schools plan Post Prom Events to keep the party going to morning in a safe and fun environment.
The location vary from the school gym to the local Armory, to a local service organization hall (American Legion, VFW, KofC, Moose, Elks).
The event usually starts right after the prom and continues until some predetermined time.
The event sometimes is sponsored by the junior class for the seniors, the seniors for the juniors, or by the PTA/PTO or by an association of various school organizations.
Post Prom Parties are a sensible way to finish up prom night. Most restaurants and clubs are willing to work with you to set up an attractive package. If you are planning on catering it yourself, many of the organizations in your own school or community may be willing to help.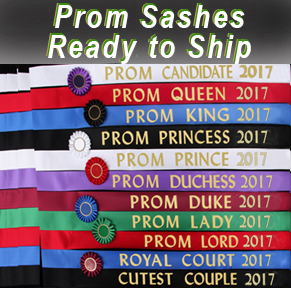 Copyright © 2016 by proms.net. All rights reserved.
Revised: 08 Mar 2016 19:53:59 -0500 .


Phone: 716-823-9123
FAX: 716-824-5186