Imprint Foil Colors for Memory Book and Tickets
Pick the imprint color for your Memory Book, Ticket, or Napkin imprint. The colors may not appear exactly as seen on your screen. If you need an exact color email us and we will mail you a sample. Both Metallic Gold and Metallic Silver are available, plus:
Peacock Blue, Teal, Light Pink, Mauve,
Orchid, Purple, Green, Hot Pink,
Red, Blue, Light Blue, Maroon,
Oil Slick, Gold, Silver,
White, Black, Ivory, and Gray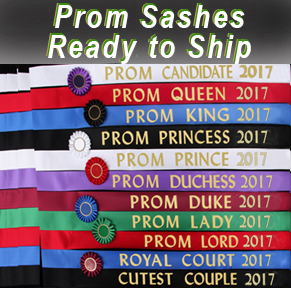 Copyright © 2016 by proms.net. All rights reserved.
Revised: 08 Mar 2016 19:13:27 -0500 .


Phone: 716-823-9123
FAX: 716-824-5186